(Work has been rough these last couple of days, will resume working on the wikia in a couple of days) :)
Welcome to the Monster Girl Island Wikia

*GAME IS STILL IN DEVELOPMENT*


This is An Unofficial Wiki about the (18+) Adult game Called Monster Girl Island (http://monstergirlisland.com/)

The Game is being developed by the Amazing and Talented Redamz.
Links Download the Demo-https://redamz.itch.io/monstergirlisland
Support the Creator- https://www.patreon.com/monstergirlisland?ty=hm
Follow Him on Twitter-https://twitter.com/Redamzz
ps. If Redamz want me to take down this wiki, Want me to edit something, or want to take it over entirely, let me know, i will gladly do it if that is possible:).
pps. Redamz if your reading this, thank you for making a great game! :)
*Most Images used are from Redamz's updates/sites or screenshots taken ingame*
About the Game
(Game is still in development, so things may change)
Monster Girl Island Is an Lewd (+18) first person Game being developed by Redamz.
(story is also still being worked on, this is just based on what i have seen)
In this game you play as a male, on an island were the inhabitants are of course Monster Girls.
From what the developer released so far, your trying to Help Ara and her friends solve the disappearance of the residences of the elf village.
You like what you see?
Help support the game by Pledging to Redamz, you will not only get insider updates but if you pledge $5 or more you get access to special patreon builds that are nothing but lewd ( ͡° ͜ʖ ͡°)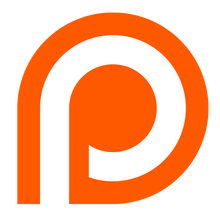 Latest activity
Photos and videos are a great way to add visuals to your wiki. Find videos about your topic by exploring Wikia's Video Library.